MASTERS AT CRAFTS
Prototypes are then brought to the workshop to work out the metal working techniques and mechanisms. Staying true to our inspiration, we try to use the most unconventional materials in combination with metal as we believe that our art jewelry has no boundaries but to give out the best in what we offer.
This stage is a different one each time we design a collection and that comes with a deep thought that goes into forming our pieces. The real skill and execution happens now where numerous hours are spent in making the design perfect.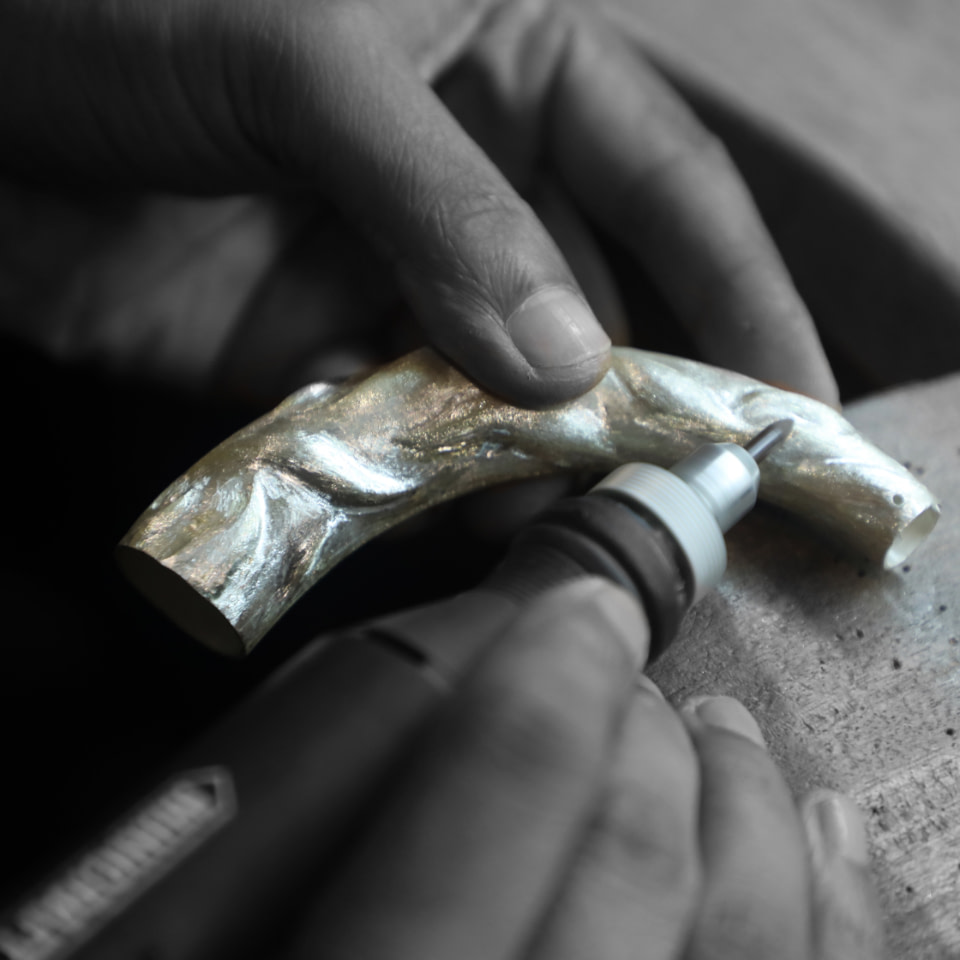 After having the individual components of our design ready, we assemble them together in
order to make sure the design aligns as accurately as possible. The mechanisms are soldered in
the closest detail following every mm as a measure to move forward. 
After numerous hours of ground work done on the design, we solder the pieces in place thus making sure every small detail is taken care to bits. 
This meticulous process of polishing is done so many times before we finalise the look. The skillful hands of the polisher spends more than 10 hrs on a custom finish, giving the desired mirror look to the entire structure.